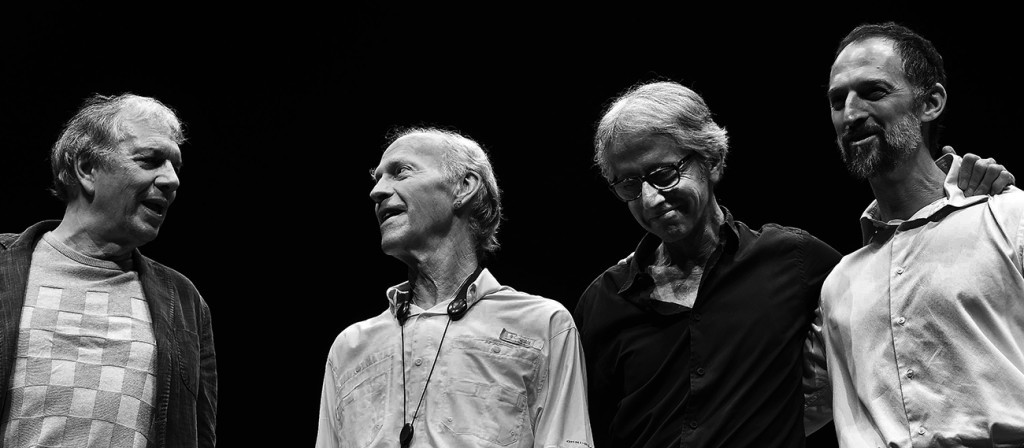 Oregon will begin a fall schedule that takes the group to Korea for the Jarasum festival on October 1,
and regroups for a European tour in November-December.
This will be the third tour for our most recent member, bassist Paolino Dallaporta.
We are planning to record a new CD at the end of the tour in December with CAMjazz,
our European label in Rome, and it will be our first recording with Paolino and will feature new music from all members of the group.
The musical compatibility and excitement with Paolino was instantaneous, and has brought joyous new musical possibilities to the group.
The CD will be the 30th CD for the group, spanning 46 years of music-making as Oregon.