Prime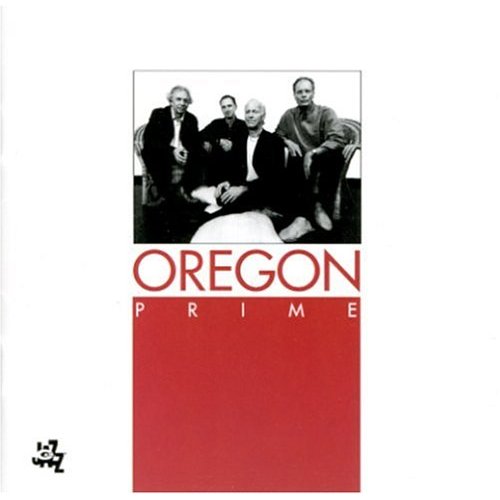 2005
Prime
CAM5010
Track Listing:
If
An Open Door
Toledo
Hoedown
Solar Flare
Castle Walk
Moonrise
Pepe Linque
Dark
Tammuriat
Mountain King
Cleguerec
Doff
Recorded in Oslo in April of 2005, Prime is like the band — a mix of different ideas. There's another batch of strong Ralph Towner compositions, a few folky ones by Moore and three group-improvised pieces that reflects something that has happened at shows since the beginning but typically did not happen in the studio.
"These pieces are all a little magical because we don't know how they are going to develop," says Paul McCandless of the group compositions. "It's always enjoyable in concert, but we were really happy with the results we got this time – sometimes it's hard to something completely spontaneous in the studio because it feels like it needs an audience."
It's also worth noting that the group adapted Towner's "Monterey Suite," which was commissioned in 2003 to be a piece for chamber orchestra, the band and special guest soloist Gary Burton. Such is the potency of the band's chemistry, it's been able to play it live and decided to record it for Prime.
"This was never a project that we thought would be just a few years long," says Glen Moore, looking back 35 years. "There was a strong feeling of great possibility back when we started. We weren't thinking long term at that point – we were thinking about the music and some things we could play. From the very beginning it seemed substantial and really had legs."
Reviews: Prime demonstrates just how they've taken influences from a variety of spaces over the years—jazz, folk, classical, ethnic music of India and Brazil, and more—and integrated them in ways that eliminate delineation, developing a unique language imitated but never copied. Their strongest album in years… John Kelman, All About Jazz